BPC combines powerful SAP and non-SAP data with common everyday workplace tools such as Excel, PowerPoint and Word. This interaction allows data to be unlocked and available to all levels of an organization. And the data interaction is not one way. With BPC, users can enter in new information through Excel and upload it, with the click of a menu button. This user-loaded information can further be used to enable system-based algorithms to extend information into powerful alternative scenarios.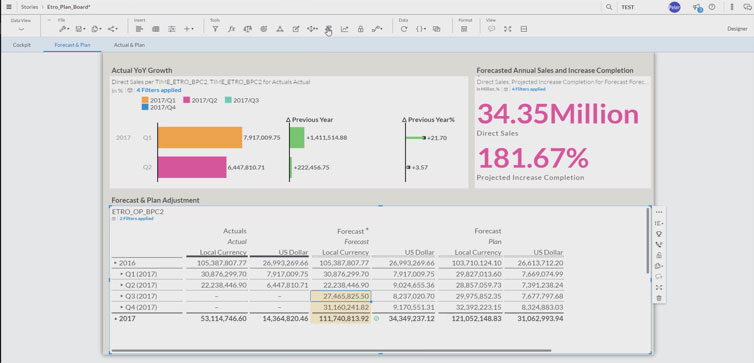 The BPC tool can also be used for all types of planning. Typical uses include HR, capital management, SKU and high-level sales, and expense planning. Planning can happen at multiple levels in BPC. For example, the results from a model that develops bill of materials planning can roll to a higher-level model where it joins data from other models, such as employee-level payroll planning.
Planning data can also be made secure at several different levels. Want to plan by individual salary but don't want to share salary information with everyone in the company? BPC can handle this requirement. Have capital projects that are sensitive? BPC can restrict access by cost center.
BPC is a flexible planning tool that can be customized to meet a wide range of planning needs, securely. We are experienced with all versions of BPC; Embedded, Standard, Microsoft, NetWeaver and HANA.