SimpleFi Solutions offers the below pre-packaged solution to get you started with CapEx Planning. We offer both quick start programs and small-to-medium pre-packaged managed implementations. Reach out to [email protected] for more information.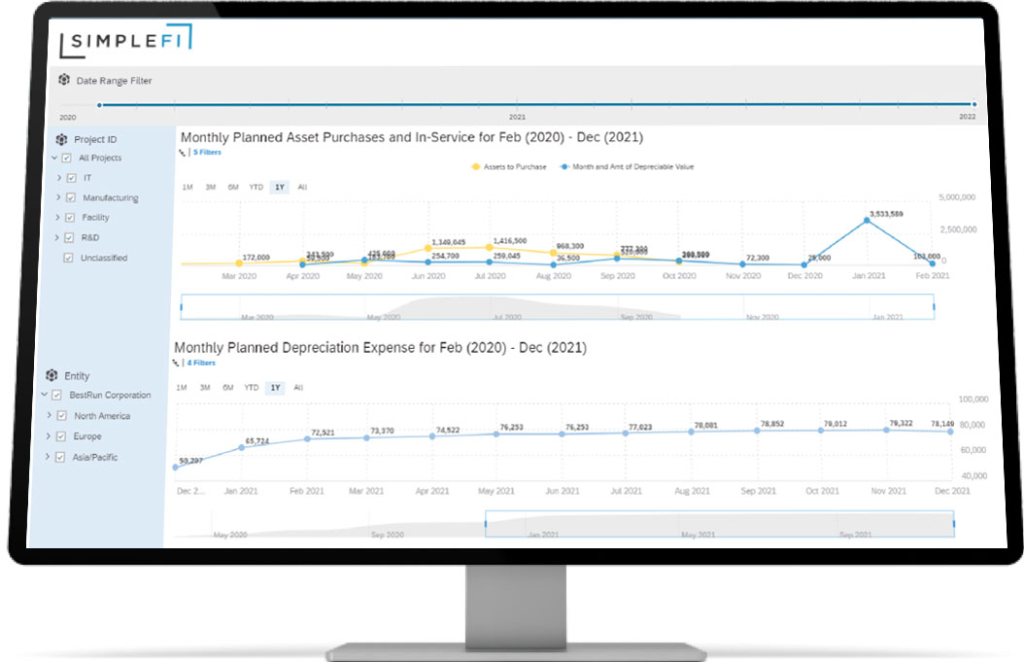 Business Problem and Proposed Solution
Manual (Excel based) reporting for CapEx Planning including:

Capital Project origination and approval
Cash projections
Depreciation calcs for forecasts and plans
Variance commentary

Project version control confusion
Hard to collect and explain variance commentary
Inflexible and prone to error (broken links, broken formulas)
Solve With: SimpleFi's prepackaged solution for CapEx Planning

Eliminate overhead, Drive accountability and improve transparency
WORKING CAPITAL PLAN
Set project drivers and assumptions
Schedule cash outflows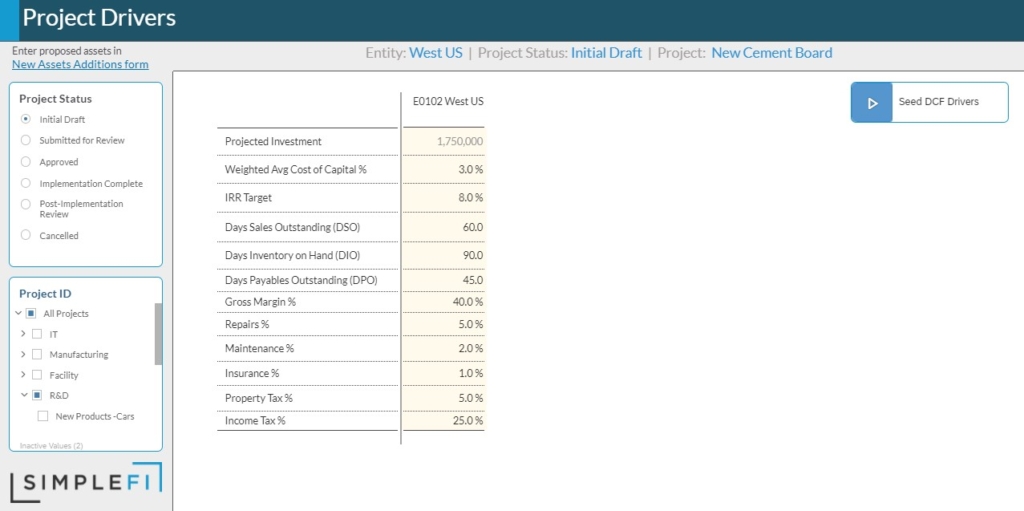 PROJECT PLANNING
Create new projects within the application
Review and approve projects
Forecast projected capital expenditures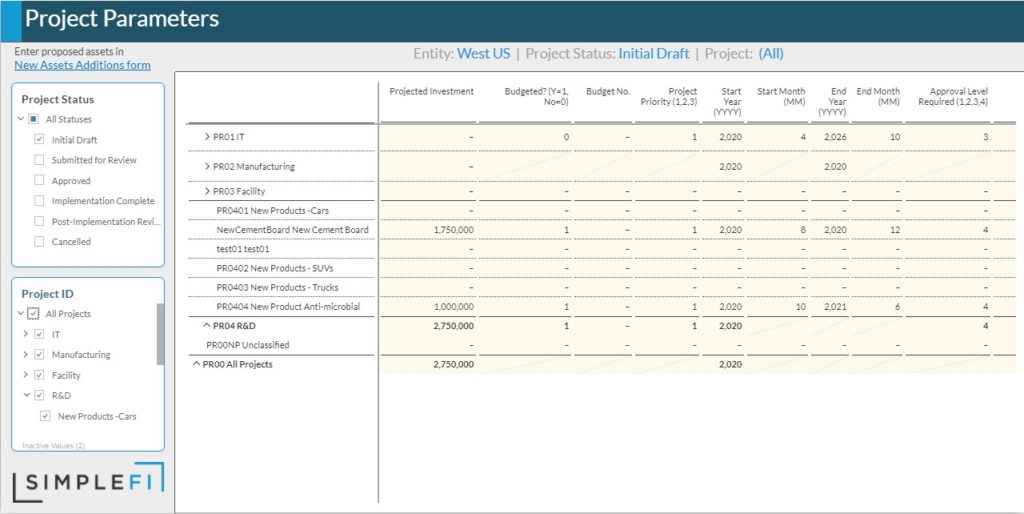 CAPEX PLANNING; AUTOMATED CALCULATIONS INCLUDING DEPRECIATION
Depreciation & Amortization
Net Present Value
Internal Rate of Return
Cash Flow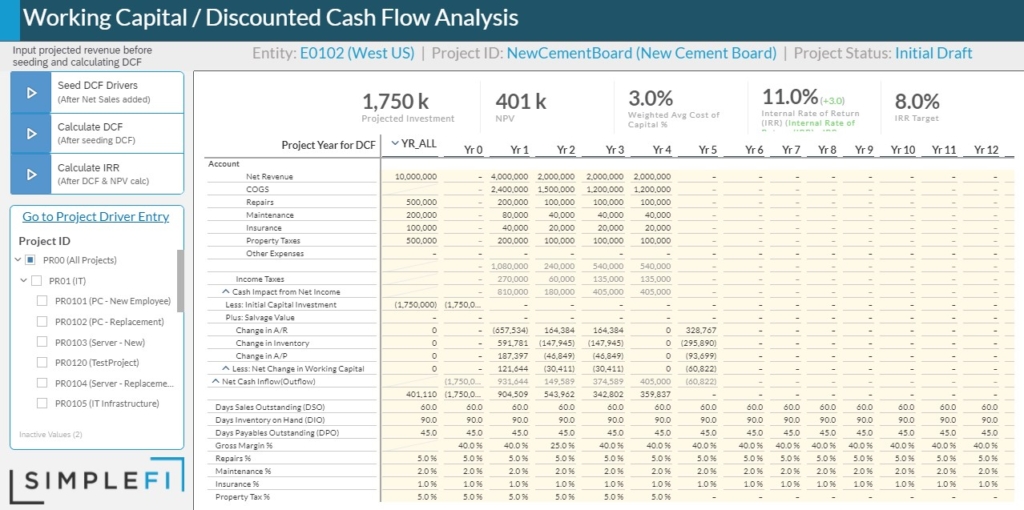 ANALYTICS AND REPORTING
Track investment spend across departments
Generate P&L forecast based on project drivers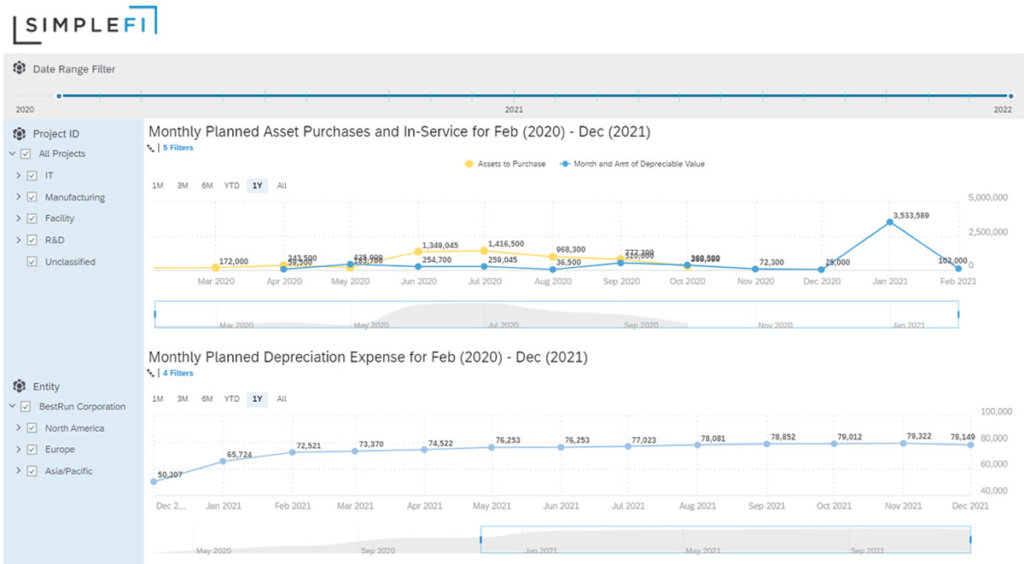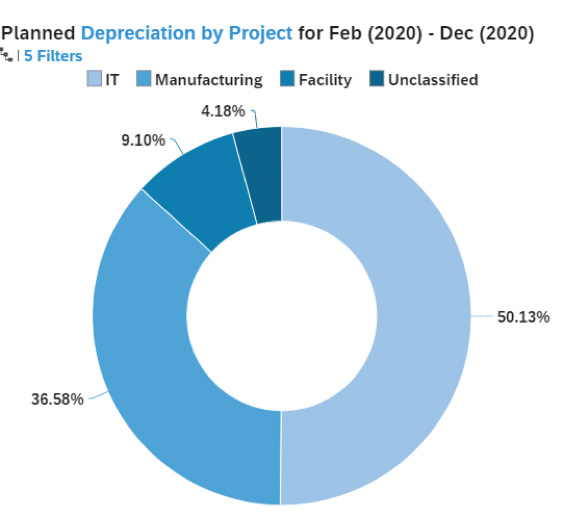 Solution Goals – CapEx Planning
Streamline capture and analysis of proposed CapEx projects
Perform analysis on cash needs and P&L impact of new projects
Push the results of approved CapEx spending and related expenses to your current consolidated forecast and planning processes
Provide print ready, drillable comparison reports for both executive reporting, cash availability insights, and business unit analytics
Ability to drill to detail – i.e., asset class, asset, project
Collect project commentary automatically
Project Metrics (typical):

Reduce efforts by 60% to track, analyze, and forecast CapEx (Excel)
Instant insight into drivers of Capital Spend to ensure alignment with company strategy

Industries: Mfg, Distribution, Wholesale, Retail, etc.
CapEx Planning accelerator includes the following assets
Standard templates for your planning process including: project planning, asset / depreciation planning, working capital planning, and work flow management
Packaged script calculations

Depreciation projections
Residual Book Value
Variance calculation

Data Action to trigger calculation
Reporting

CapEx by Asset Class
CapEx by Project
Variance Analysis

Planning process flow
Discounted Cash Flow