SimpleFi Solutions offers the below pre-packaged solution to get you started with Margin Planning for Retail on SAC – Prepackaged Solution . We offer both quick start programs and small-to-medium pre-packaged managed implementations. Reach out to [email protected] for more information.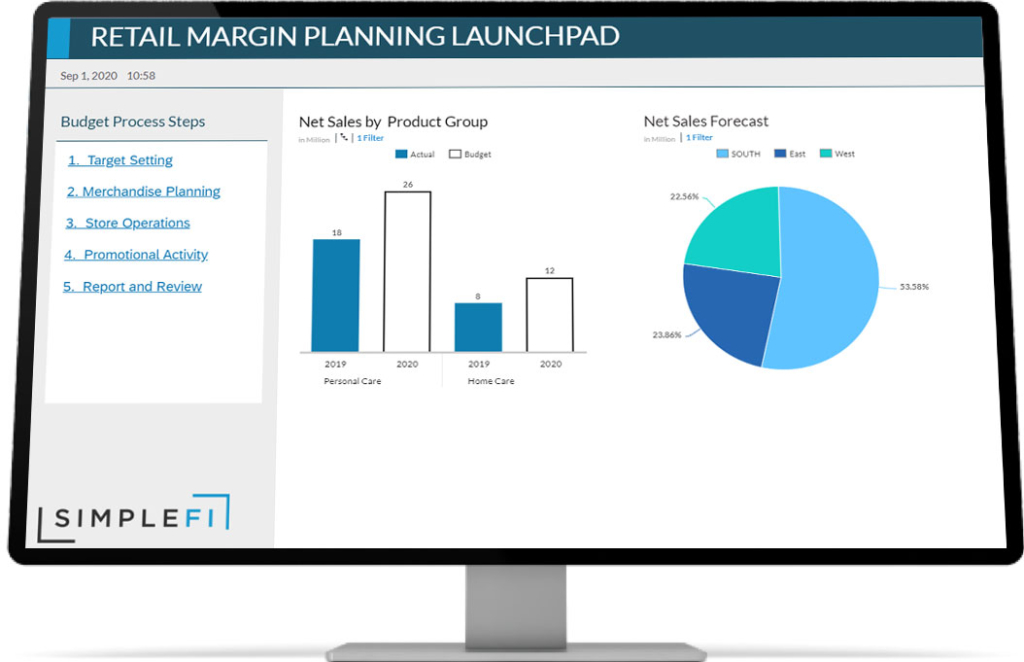 Solution Goals:
Facilitate the planning process flow among departments using SAC launchpads
Provide an integrated Sales and Margin Planning environment for Merchandising, Store Operations, Marketing and Finance
Provide the ability to collaborate on decisions and easily create forecast scenarios that can be shared across departments
Provides automated calculations for new vs. comp store reporting using store operations and closure dates
Financial reporting and publication
Project Metrics (typical):
Industries – Retail
Business Problem:
Disconnected Sales and Margin Planning between functional areas like merchandising, store operations, etc.
Difficulty planning and allocating to a daily view
Manual process to calculate for new vs. comp store financials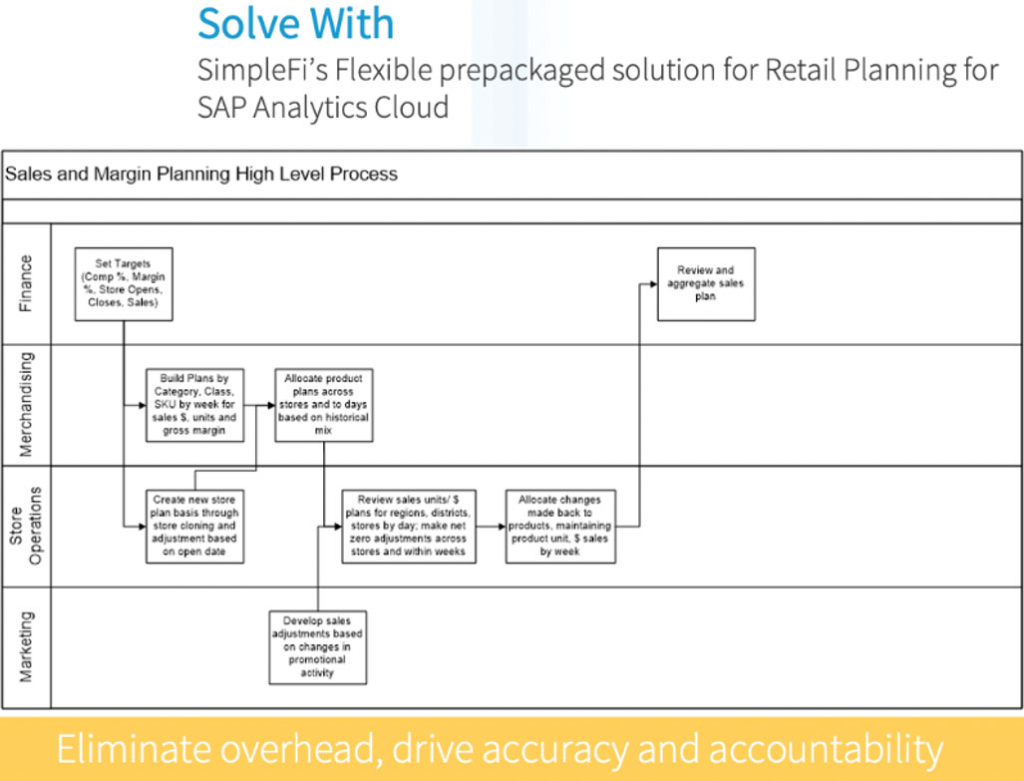 SimpleFi Accelerator Includes:
Target setting template

Merchandising plan template

Product focused
Plan by fiscal period or week
Units plan
Average Unit. Retail
Average Unit Cost
Automated Sales Calculation
Built Inverse functionality to plan Margin by $ or GM %

Store Operations template

Store focused Sales and Units by Day
Planning for new store based on comparative store results

Marketing / Promotions template

Financial Reports

Automated Comp Store calculation
Pre-Built Report Formats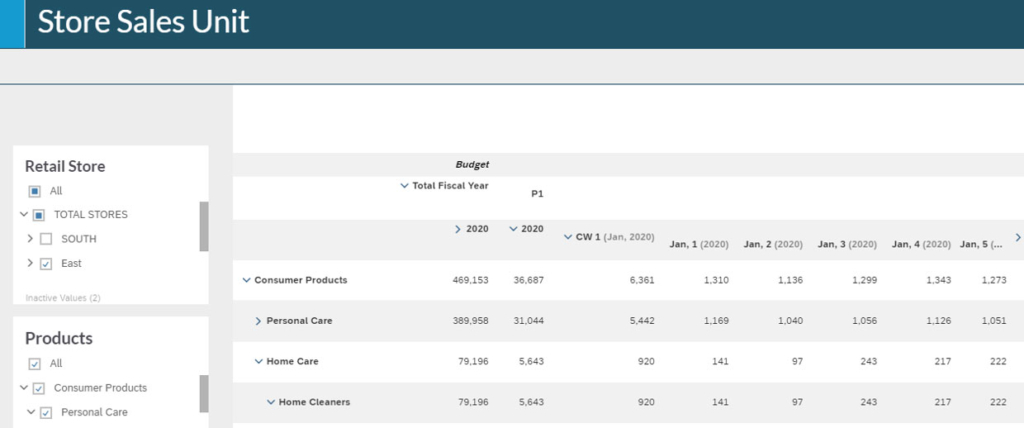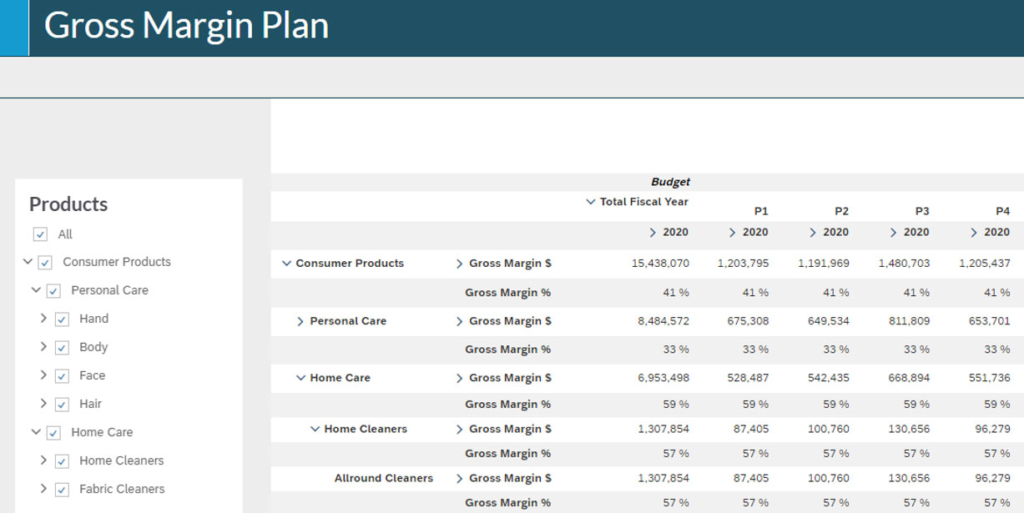 Solutions Perquisites
SAP Analytics Cloud Planning Licenses
Data, Connections
HANA connector / install to broker connection between systems
What's Included
Model, Calculations, Templates
Sample Data Set
How do you deploy the solution?
Consulting Services
Deployment, Training
Infrastructure, Managed projects (Design, Delivery, Deployment), standard training and enablement
Customizations
Dimension / Templates – adjust per your structures
Process – adjust to your business requirements