SimpleFi Solutions offers the below pre-packaged solution to get you started with Consolidations on SAC. We offer both quick start programs and small-to-medium pre-packaged managed implementations. Reach out to [email protected] for more information.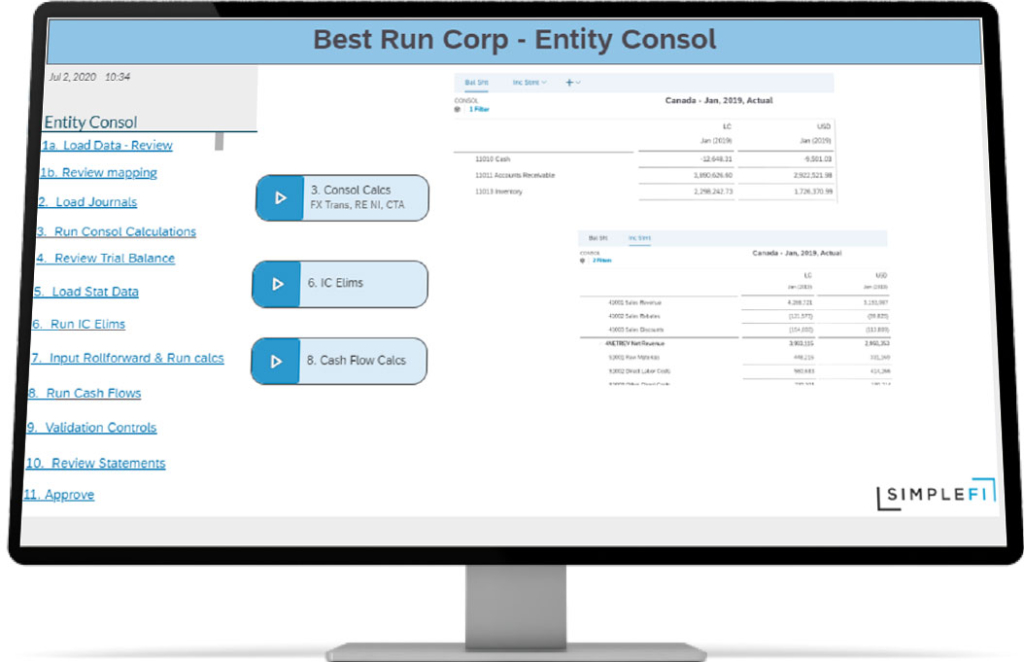 Business Requirements:
Companies requiring standalone consolidations; companies requiring planning, consolidations, and analytics in one solution
BPC, HFM / Essbase, One Stream replacement or end of life
Consolidating Multiple Local Chart of Accounts
Consolidation process and rules in the Cloud –

Consolidations close process flow and status dashboard
Legal and Management Intercompany Eliminations
Automated Rollforwards and Cash Flow
Top-side Journals, Allocations
Currency Conversion, CTA calcs, Historical Overrides
Constant Currency Analysis
Consolidations controls, validation and sign off

Print ready financial statements and book publishing
One source of truth for Reporting, Analytics, Statistical Data (HC / Product)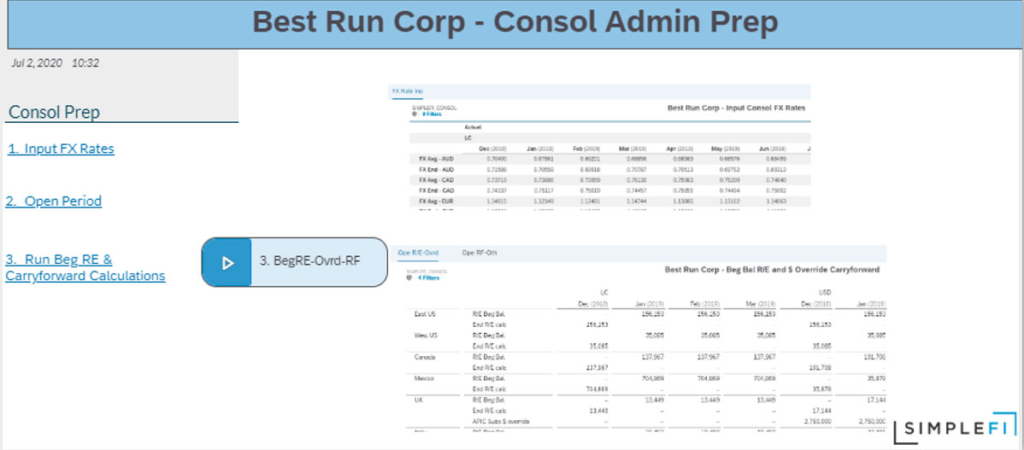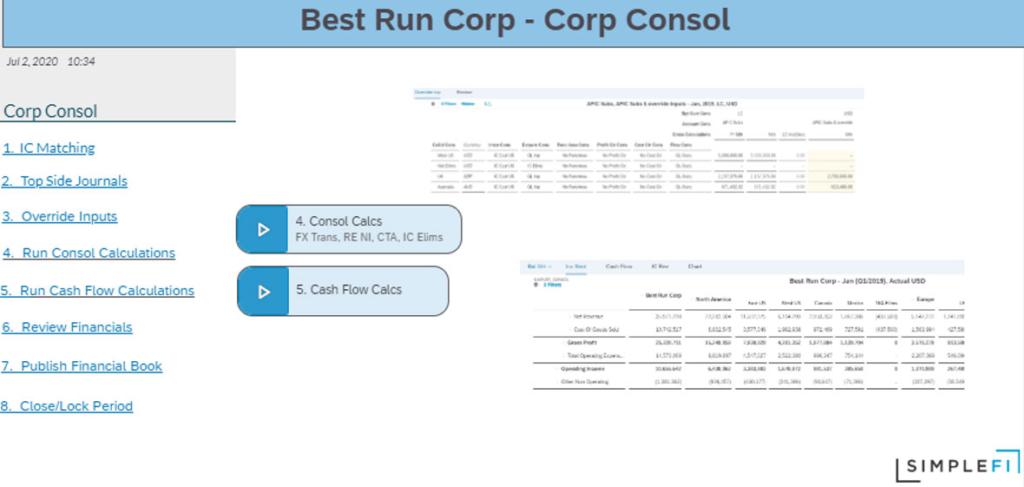 Solution Goals:
Provide end to end consolidations solution for companies requiring:

standalone consolidations applications
planning, consolidations and analytics in one solution

Separate process flows to guide corporate, subconsolidations and end users through their consolidations close
Allow for decentralization of the consolidations process including local ownership and sign off on submitted financials
Streamlined, automated consolidation calculations

Cash Flow, Retained Earning / Carry Forward, IC Elims, FX calculations

Allow for simple journal entries, overrides, and top-side adjustments
Provide print ready, drillable reports for both executive reporting and entity level review
Financial book publication; includes commentary collection for board reporting
Project Metrics (typical):

Remove maintenance costs for internal infrastructure and IT resources
Eliminate manual overhead in collection of local data
Eliminate manual processes in the consolidations close
Stop paying for extended maintenance
Drive accountability and reduce risk for errors and omissions

Industries – All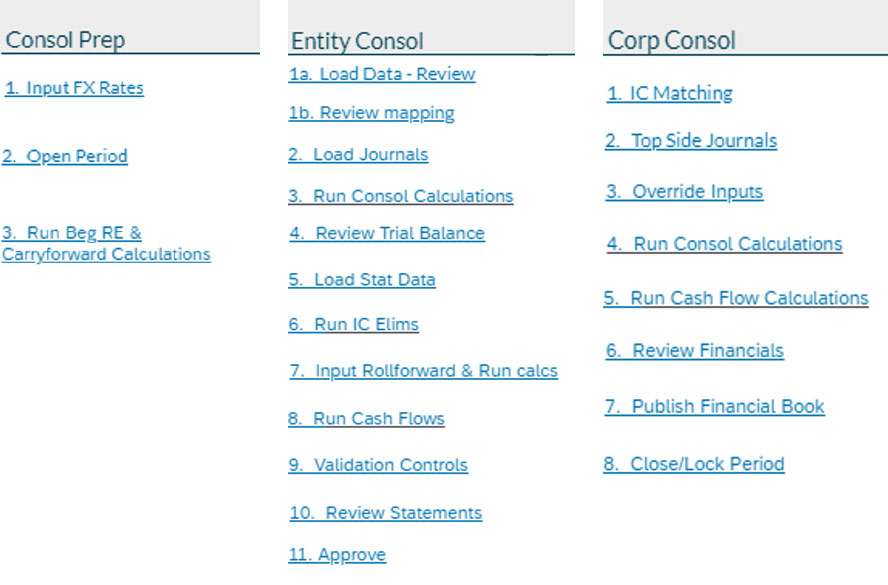 Admin Prep Includes
Submitting FX Rates
Open period
Data Action to populate Beginning Balances R/E and Override Carryforwards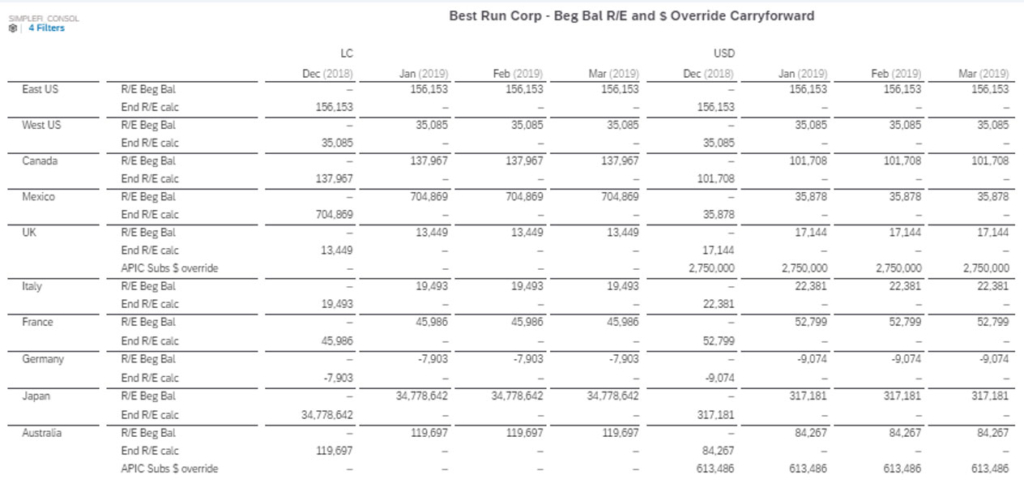 Entity Consolidations Includes
Importing local data to the consolidation system, review account mappings
Submitting Journals
Input statistical data
Data Action to trigger consolidation calculations (FX / RE / CTA / etc)
Data Action to run IC Elims
Input Rollforward data
Data Action to trigger Cashflow calculations
Approve / Lock data
Reports / Controls along the way to validate the process
Financial Reporting Summary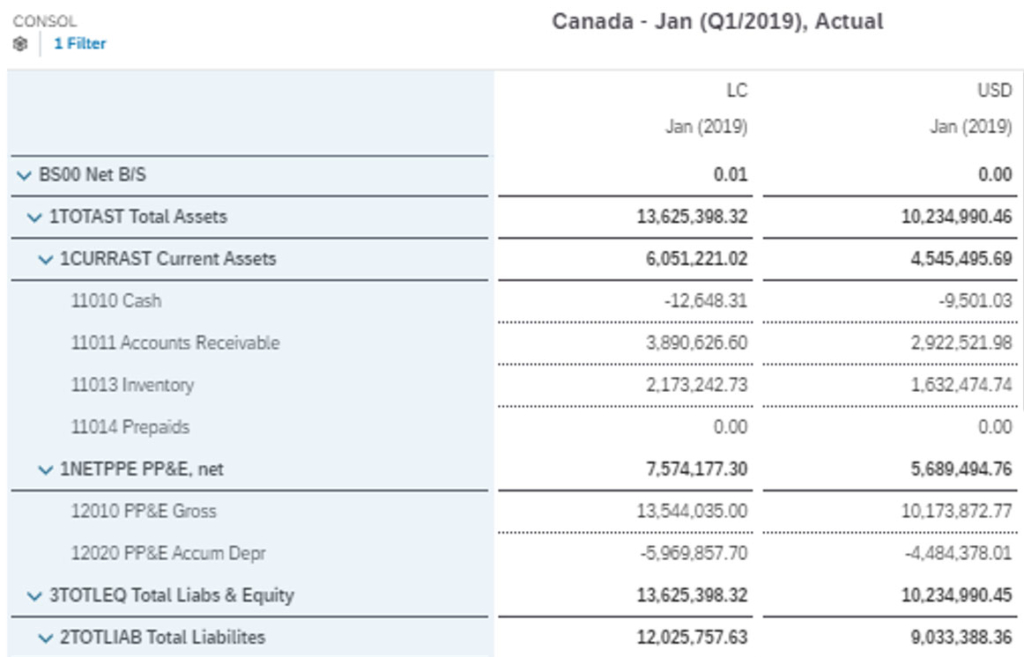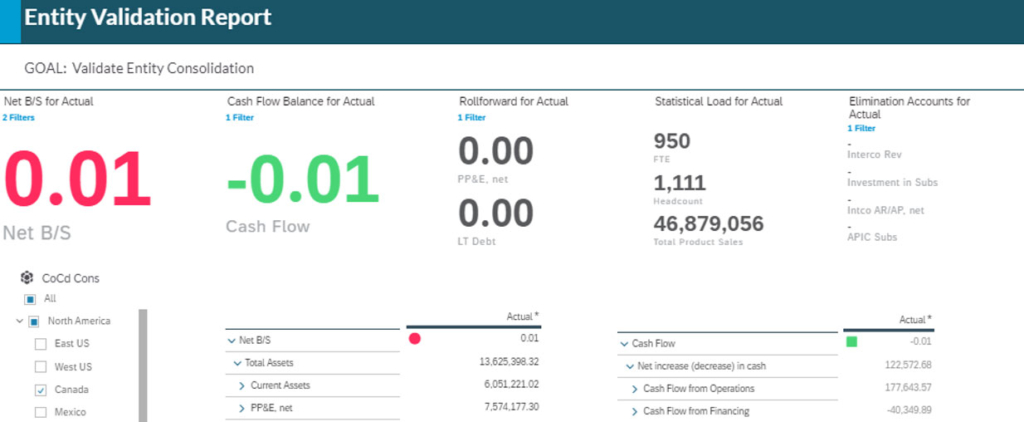 Corp Consolidations Includes
Intercompany Matching report
Submitting Topside Journals
Override inputs
Data Action to trigger consolidation calculations (FX / RE / CTA / etc)
Data Action to trigger Cashflow calculations
Reports to review Financials, including KPI's, BS, IS, CF, and IC review.
Final Published Book
Finalize / Lock data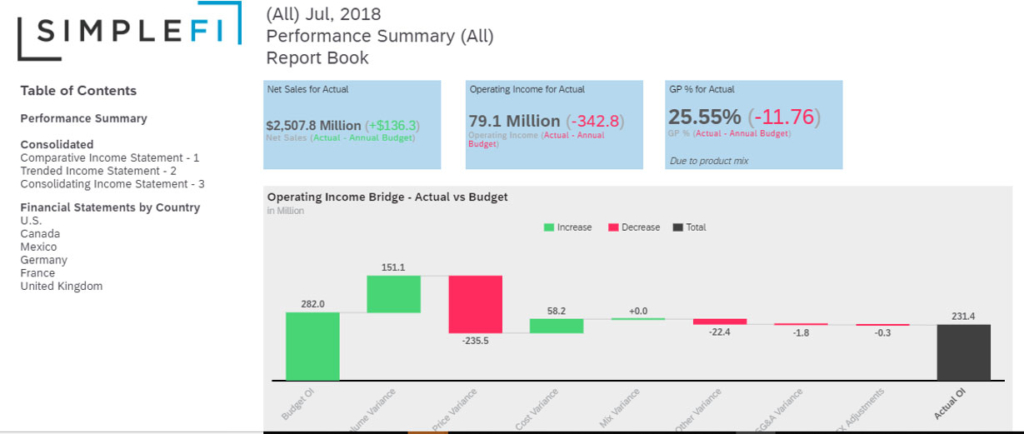 Solution Prerequisites
SAP Analytics Cloud Planning Licenses
Data, Connections
HANA connector / install to broker connection between systems
What's Included
Model, Calculations, Templates
Sample Data Set
How do you deploy the solution?
Consulting Services
Deployment, Training
Infrastructure, Managed projects (Design, Delivery, Deployment), standard training and enablement
Customizations
Dimension / Templates – adjust per your structures
Process – adjust to your business requirements
Supported Data Sources
Any Structured General Ledger Data Source, Excel, Flat File, SAP ERP, SAP BW / HANA
Standard Accounts and dimensionality to support consolidations, including company, profit center, cost center, flow, etc.