SimpleFi Solutions offers the below pre-packaged solution to get you started with Performance Management Analytics. We offer both quick start programs and small-to-medium pre-packaged managed implementations. Reach out to [email protected] for more information.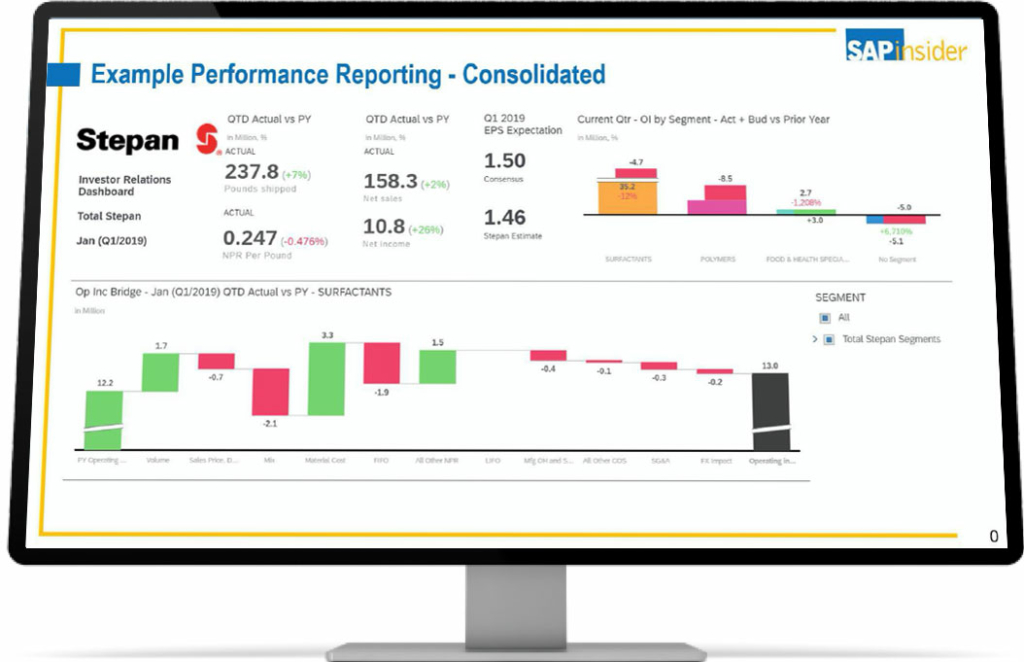 Performance Management Analytics Rapid Deployment Solution includes:
Model, Calculations, Templates
Sample Data Set
You can add –

Consulting Services: Deployment and Training
Customizations: Dimension/Templates, BPO
Solutions Goals:
Compare versions: Actual versus Prior Year, Actual versus Forecast, Actual versus Plan
Calculate variances due to changes in units sold, price and cost
Eliminate impact of currency fluctuations
Provide print ready, drillable comparison statements for both executive reporting and business unit analytics
Ability to drill to detail – i.e. customer and product information
Collect commentary automatically
Project Metrics (typical):

Reduce efforts by 80% to publish reporting versus current tool (Excel)
Instant insight into business drivers to help accelerate business outcomes
Industries: Manufacturing, Wholesale Distribution, Retail, etc.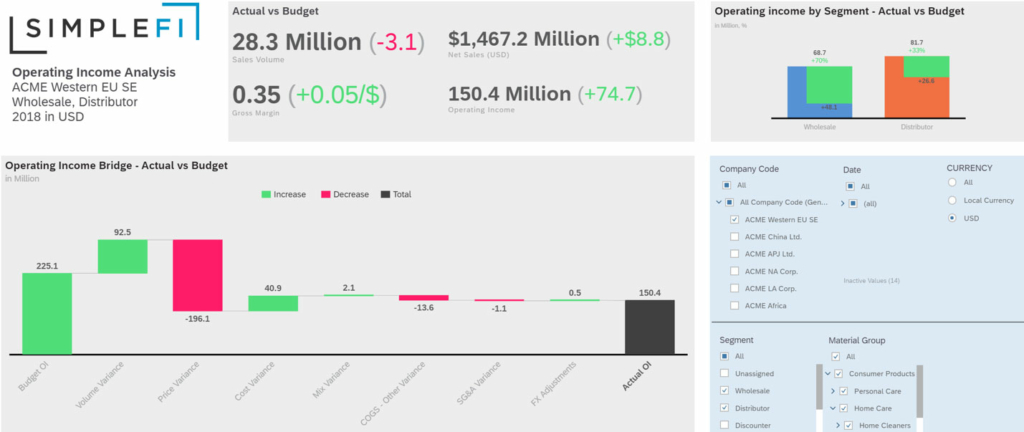 SimpleFi Performance Reporting accelerator includes:
Standard configuration for version comparisons
Packaged script calculations including –

Price, volume mix analysis
Constant currency analysis
Variance calculation

Data Action to trigger calculation
Reporting includes –

P&L comparison statement
OI Bridge
Revenue Bridge