SimpleFi Solutions offers the below pre-packaged solution to get you started with SAP Analytics Cloud – Transfer Pricing Prepackaged Solution. We offer both quick start programs and small-to-medium pre-packaged managed implementations. Reach out to [email protected] for more information.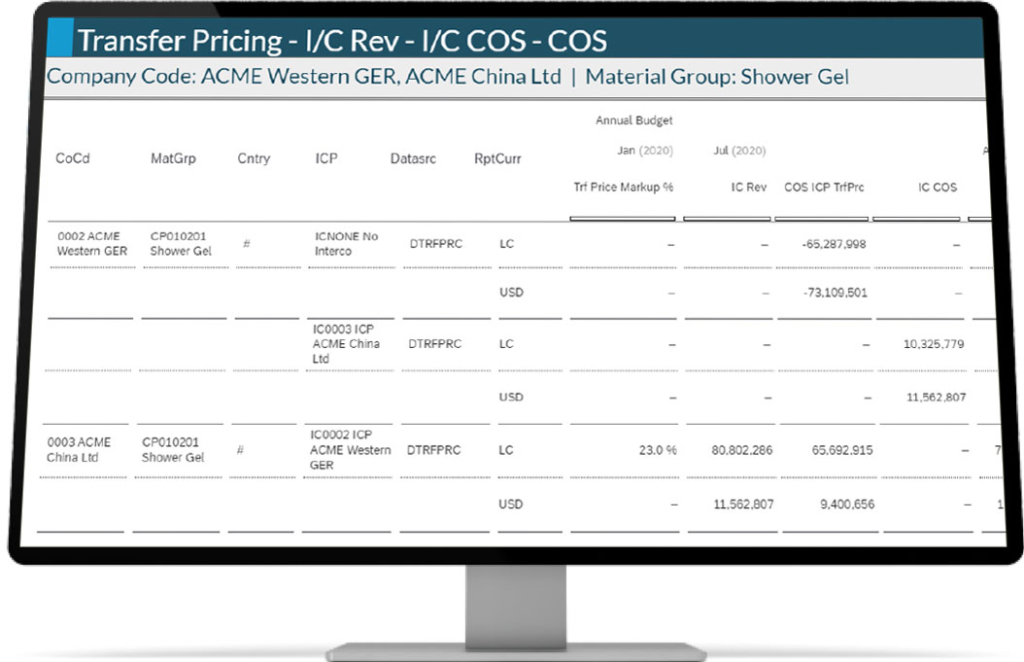 Transfer Pricing – Solution Goals:
Process flow to guide admin and user through online planning process
Driver-based planning of intercompany purchases by product
Generate intercompany transactions on Producing Company based on Selling Company planned intercompany purchases

Intercompany volume
Intercompany Revenue
Cost of Sales related to intercompany volume

Transfer pricing markup % controlled centrally for consistent planning results across the organization
Provide print ready, drillable reports for both executive reporting and business unit analytics
Project Metrics (typical):

Reduce efforts by 60% to generate reliable Transfer Pricing data versus current tool (Excel)
Systemic I/C Eliminations

Industries: Mfg., Distribution, Wholesale, Retail, etc.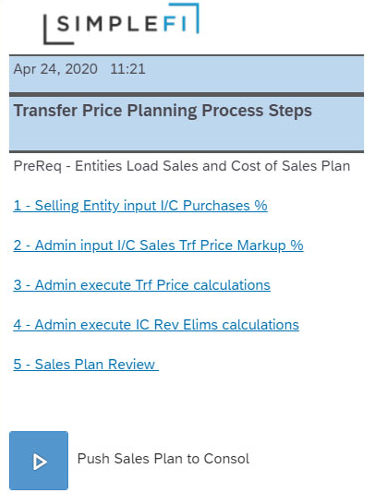 Business Problem and Proposed Solution – Solve with SimpleFi's Flexible prepackaged solution for Transfer Pricing for SAP Analytics Cloud
Manual generation of Transfer Pricing including:

Difficulty matching planned I/C purchases to producing sister Company
Generating IC Revenue based on Selling Co input
Generating COS on IC Revenue
Creating corresponding IC COS
Systemic IC Elims

Handling cross company transactions
Planning version control
Hard to collect intention to buy from intercompany

Transfer Pricing Includes:
Standard configuration for version comparisons
Packaged script calculations

I/C revenue projections
COS on I/C revenue projections
I/C cost of sales projections
I/C revenue eliminations

Data Action to trigger calculation
Reporting

Intercompany elims review
Company analysis
Variance Analysis

Planning process flow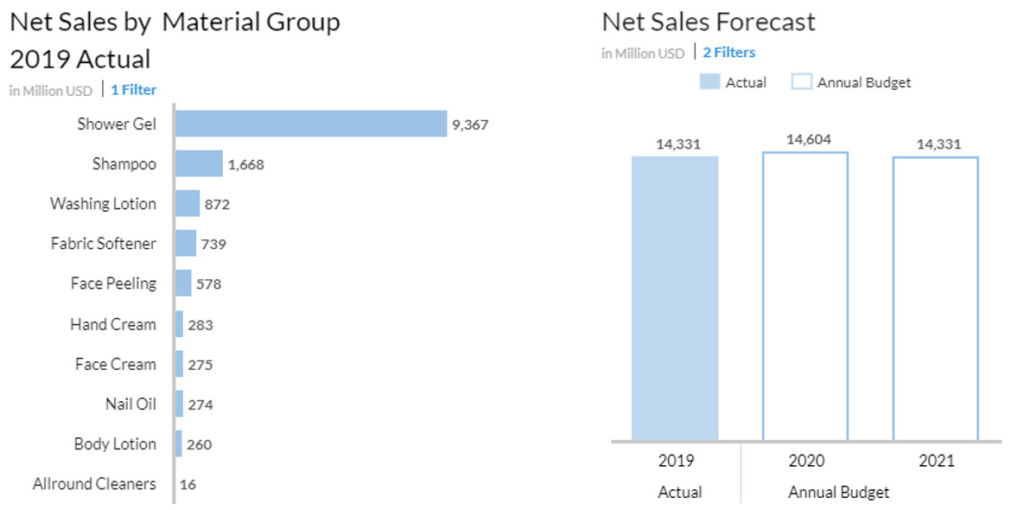 Solutions Perquisites
SAP Analytics Cloud Planning Licenses
Data, Connections
HANA connector / install to broker connection between systems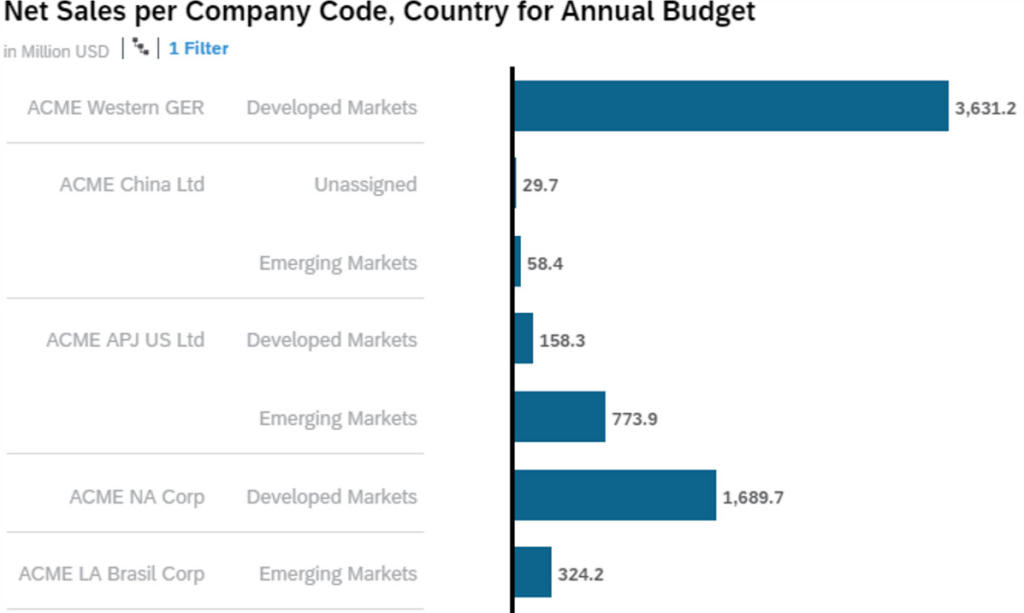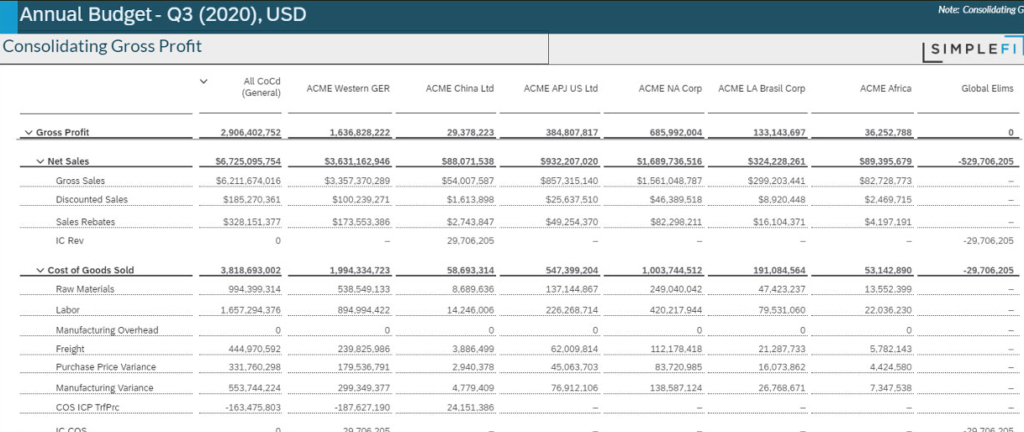 How do you deploy the solution?
Consulting Services
Deployment, Training
Infrastructure, Managed projects (Design, Delivery, Deployment), standard training and enablement
Customizations
Dimension / Templates – adjust per your structures
Process – adjust to your business requirements
Supported Data Sources
SAP

The solution utilizes the same model structure as the Actual SD Business Content for S4 available in SAP Analytics Cloud. The models can be linked to share data, structures, etc.
The data source for the model can also directly plug into the S4 HANA ABAP CDS view
ABAP CDS view does however modification to include Gross Sales, Gross to Net Sale Accounts

Excel, Flat File, SAP ERP, BW / HANA

Standard Accounts and dimensionality to support sales planning including: company, country, sales org, channel, etc (native for S4 HANA)