Wednesday, August 25th, 2021
---
---
Have you started your SAC for Planning journey, and are currently using only SAC table/report formats to compare actual results against Forecast and Plan? Or perhaps you are new to SAC for Planning and want to ensure you take advantage of the ability to combine reporting and visualizations as part of your monthly financial analysis?
Those interested will learn how to transform your comparative reporting into charts and experience robust options to drill and analyze your variances.
Join our webinar on Wednesday, August 25th at 10am CST as SimpleFi's Sr. Solution Architect, Beth McBreen, demonstrates how you can:
Develop dynamic dashboards for leadership review
Create intuitive dashboards for analysts to identify specific variances
Automate drill through across multiple graphs and dimensions for robust variance analysis
Use existing filters across dashboards
Utilize dynamic commentary to capture variance explanations
Example MTD, QTD, YTD graph calculations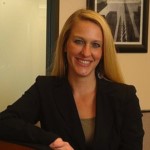 PRESENTER
Beth McBreen
Sr. Solution Architect
SimpleFi Solutions LLC
Please use your company email to register.
Wednesday, August25th 
10:00 a.m. to 11:00 a.m. CST