April 19th, 2021
---
Chris Cap is a consultant with SimpleFi Solutions LLC and has been with the Company since its inception. He has 10 years' experience implementing SAP Planning, Consolidations and Analytics Solutions and has been instrumental in many successful implementations for numerous large customers across North America. Prior to his consulting career, he held positions in Public Accounting, External Auditing, Corporate Consolidations, and Corporate FP&A, providing a strong basis for hands-on functional knowledge. He is based in Denver, Colorado.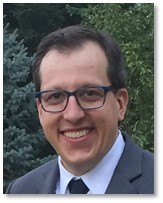 I'm thrilled to announce that I will be taking on a new role as SimpleFi's SAC (SAP Analytics Cloud) Content Lead, effective 5/1/2021. In this role I will be fully dedicated to designing, building and maintaining SimpleFi's industry leading prebuilt content for SAP Analytics Cloud, which already covers many areas of Planning and Analytics, and caters to a diverse array of industries and lines of business. I will be working with SimpleFi content owners to collaborate on strategy and will be responsible for driving execution of SimpleFi's content roadmap.
I am so excited to take on this role because I think it will be pivotal to our success in the coming years. SimpleFi has already established themselves as a content leader based on our existing library of prebuilt and ready to deploy content. And I will be single minded in further that leadership position. This content gives SimpleFi an unrivaled ability to deliver short time-to-value SAP Analytics Cloud implementations for its world class customers. By having me in this role dedicated to expanding and perfecting the capabilities of these offerings, SimpleFi will maintain its status as a content leader while covering even more use cases, industries and applications. This will allow us to deliver time and experience tested solutions to more customers, all in less time and with fewer costs to get up and running.
My colleagues at SimpleFi and I have spent our consulting careers being instrumental in many successful implementations of BPC and SAC for many different use cases across numerous and diverse industries. While no two clients are the same, there are many problems and pain points that are common and recurring to all matter of companies and industries. When we design ready to deploy content with these common difficulties in mind we are able to share our experience and expertise with all of our clients automatically. This allows for a higher degree of value creation on their behalf, which leads to happy customers. It is through this cycle that I believe I can influence SimpleFi's success.
I would like to thank everyone at SimpleFi for believing in me and seeing me as an ideal team member to excel in these responsibilities. I too believe that my experience in best practices, coupled with my continuous improvement mindset and functional background make me perfect for this role. Our continued investment will allow SimpleFi to drive unparalleled value to our customers for years to come.
Want to learn more about SimpleFi's FP&A prepackaged content? Click to register
for upcoming solution demo and roadmap updates with the SimpleFi solution owners. And check back for an overall overview soon from Chris to see how the solutions fit together.
SIMPLEFI'S PRE-PACKAGED SOLUTION
with Eric Blondin , VP of Platform Technology – Future of HR Planning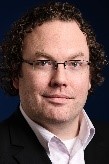 April 14th, 2021
with Jarret Bialek, Partner – Capex Planning, Analytics & Consolidations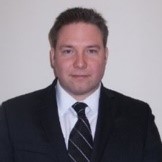 May 5th, 2021
with Beeth Mcbreen, Senior Solution Architect – End to End Planning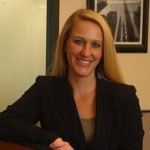 May 26th, 2021
With Jon Essig , Managing Partner Sales & Solutions– Pipeline Sales

June 16th, 2021