March 23rd, 2020
---
The SimpleFi team is thrilled to welcome Eric Blondin, who is now leading our Platform and Technology competency. Eric joins us with over 20 years of experience working with BI and planning solutions. During his career, Eric managed teams of experts to help organizations define their BI strategy and roadmaps. While focused mainly in North America, Eric has also provided expertise to SAP customers in France, Belgium, and Switzerland. At SimpleFi, Eric will provide SAP Analytics strategy and hands on consulting services to companies across both U.S. and Canada. Eric will also have a focus on growing SimpleFi's geographic concentration in the U.S. Northeast region.   
Eric most recently was VP of Analytics at Beyond Technologies, where he managed their Analytics practice including solution architecture, pre-sales, and delivery execution for SAP Analytics Cloud / BW / HANA / BOBJ / BPC. Eric worked with the Beyond team to grow the practice from a team of less than 5 to 20 people over the last decade. Eric led the team that won First Place in the 2019 SAC Planning Hackathon competition. Additionally, he is on a short list of individuals in the U.S. (less than 50 total) that are included in SAP's P&T annual partner advisory council.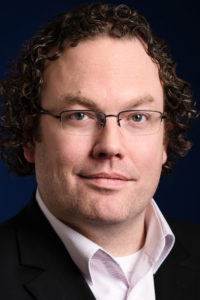 In the past, Eric has been involved in the academic sphere, teaching Business Intelligence to masters students at the Université de Sherbrooke (Canada) and SAP Education BW classes (France).
The hire of Eric strengthens SimpleFi's data platform and analytics offerings to both existing and prospective customers. We are excited to have Eric complement and enhance our current areas of expertise, as it will drive additional value to our customers and solidly SimpleFi as a leader in SAP Analytics. SimpleFi is positioned to offer the best end to end Analytics, Planning, Data Warehousing to their SAP customers and install base.
SimpleFi Managing partner, Jon Essig says "SimpleFi and our customers are overwhelmingly excited to have Eric on board. He complements the SimpleFi team very well from a skill-set perspective, geographically and will also be a great fit into our customer first culture of delivery excellence". As always, our commitment to our clients and our strong relationship with SAP remains our top priority. We are confident that Eric can help cultivate our vision in the years to come.