Wednesday, September 28th, 2022
As a leading practice, companies are moving the chart of accounts to a lean chart structure, providing only a single account for an expense type rather than multiple accounts across multiple functions (COS, SGA, etc). Functional areas now identify where these expenses reside on the P&L statement. So how does that translate to a profit and loss statement in SAC that is usable, drillable, traceable, and easy to recreate for ad-hoc reporting?  
This often is a key design decision for companies that align with a lean chart of accounts, and for those companies who look to utilize SAC for financial/management reporting. Please join us as we explore different options, as well as the associated benefits and drawbacks of each option.
Join our webinar on Wednesday, September 28th at 10am CST and see a live demonstration covering the below content:
Understand differences between an account-based P&L and Functional based P&L.
Review different approaches to P&L structure in SAC, discussing both benefits and drawbacks of each option.
Identify different options and scenarios on how to build the P&L (model vs. story)
Walk through decision tree to help outline best path forward based on your company requirements
Live demonstration on various scenarios and options presented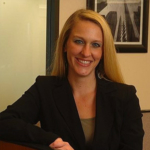 PRESENTER
Beth McBreen
Sr. Solution Architect
SimpleFi Solutions LLC
Please use your company email to register.
Wednesday, September 28th, 2022
10:00 a.m. to 11:00 a.m. CST