Wednesday, March 30th, 2022
---
---
Join our webinar on Wednesday, March 30th, as our Senior Solutions Director, Beth McBreen, demonstrates the robust planning functionality related to sales and revenue planning. Listen to real business scenarios, best practices, and watch a live demonstration of SimpleFi's pre-packaged business content.
Demonstrate SimpleFi's latest intuitive sales planning content for the line of business
Understand how integration with tools like Integrated Business Planning can accelerate your planning process.
Demonstrate planning capabilities that allows business groups to independently plan using different approaches, while effectively streamlining the overall plan consolidation.
Showcase advanced formula calculations that help streamline planning for new products.
Demonstrate the ability to plan top down or bottoms up
Dashboard and visualizations for analysis and reporting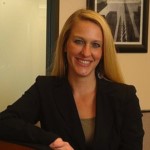 PRESENTER
Beth McBreen
Senior Solutions Architect
SimpleFi Solutions LLC
Please use your company email to register.
Wednesday, March 30th, 2022
10:00 a.m. to 11:00 a.m. CST