October 27-28th, 2021
---
Location: The Robey Hotel in Wicker Park
Day 1: 9:00am – 4:00pm: Presentations by SAP, Customers and SimpleFi Solutions followed by Chicago Blackhawks vs. Toronto Maple Leafs at The United Center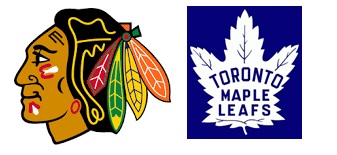 Day 2: 9:00am – 4:00pm: Hands-on interactive workshops for SAP Analytics Cloud (SAC) End-to-end Planning and Financial Reporting
Event Presentation Info; 10 speakers; 3 live workshops
SimpleFi and SAP Key Notes:
Intro to SimpleFi and Business Transformation with SAP Analytics – Jon Essig, Managing Partner – SimpleFi
SAP Planning, Analytics Strategy – Tom Chelednik, VP Solution Strategy, SAP
Business Content for Planning, Analytics, Consolidations – Chris Cap, SimpleFi; SAP COE
Customer Presentations:
Manufacturing Company – SAP Analytics Cloud use case for Sales and Margin planning, Performance reporting, HR planning, Expense planning and Analytics
Professional Services Firm – SAP Analytics Cloud salesforce and resource planning, HR planning and capacity analytics, and financial statement planning and reporting
Agricultural Company– Learn from analytics deployment extending SAP and BPC with financial reporting, process improvement metric tracking, profitability calculations, etc
Live, hands on workshops:
1 – End to End SAC Planning – SAP Center of Excellence
2 – SAC for Financial Reporting – SimpleFi business content and training leads
3 – Test Drive Group Reporting for Consolidations
October 27-28th, 2021
9 a.m. to 4 p.m. CST
Cost of event badge is $1,750, which includes the two-day workshop and Blackhawks game. Register by October 15th to receive a discounted badge rate of $1,250. Maximum of 3 people per company. We will reach out to you with an invoice in regards to payment. We're offering a 10% discount for hotel booking with the promo code LOCALS10. Here is a direct Booking Link.