June 18-19th, 2019
---
Location: The Robey Hotel in Wicker Park
Day 1: 9:00am – 5:00pm: Presentations by SAP, Customers and SimpleFi Solutions followed by Chicago Cubs vs. White Sox game at Wrigley Field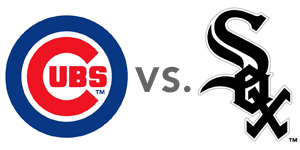 Day 2: 9:00am – 5:00pm: Hands-on interactive workshops for SAP Analytics Cloud (SAC) and SAP Business Planning and Consolidations (BPC)
Event Presentation Info; 10 speakers; 3 live workshops
Key Note:
Intro, Kickoff – Jon Essig, Managing Partner, SimpleFi: SAP Finance Analytics Roadmap
SAP Presentations:
SAP Analytics Cloud for Planning – Tom Chelednik, Global Solution Mgmt, SAP
SAP Analytics / Innovation – Jason Yeung, VP – Analytics COE, SAP
Customer Presentations:
Fiserv use case – Greg Whitfield, VP Financial Systems: our BPC journey to date and latest application for pipeline, forecast and quota planning
Stepan use case – Andrew Chapman, Sr. Manager FP&A: SAP Analytics Cloud for Sales planning and executive dashboards at Stepan
Growmark use case – Erik Golden, Lead Financial Analyst: Ebbs and flows of our consolidation implementation
Partner Presentations:
Mike Raftery, Supply Chain Architect: CEO of SCM Connections, Integrated bill of material planning with SAP IBP + BPC
Live, hands on workshops:
1 – SAC Planning – Derek Johnson, Product Manager, SAP
2 – SAC Analytics, Predictive – Jason Reid, Sr Director, SAP
3 – BPC Admin – Beth McBreen, Sr Solution Director, SimpleFi
June 18-19th, 2019
9 a.m. to 5 p.m. CST
Once you register, please click the Pay Now button to submit your payment and SimpleFi will confirm your registration and send a receipt. Register by May 10th for discounted rate of $1,250! Retail of $1,750.