Wednesday, July 27th, 2022
---
Let SAP Analytics cloud (SAC) be the centralized hub for your collaborative enterprise planning! One extension of the financial planning process to consider is detailed inventory planning. Join us for a webinar that gives an introduction to supply chain planning in SAC, specifically around planning and forecast of inventory. In this session we will cover:
• Incorporation of demand plan or sales plan to align production and inventory levels
• Plant level capacity constraint planning by resource priority
• Plan including units produced / procured, shipments and inventory balances (units / dollars), Top level adjustments
• Scenario modeling including unconstrained demand plans to develop supply forecast
• Reporting and Analysis for simulation and scenario planning at plant, asset, and product levels.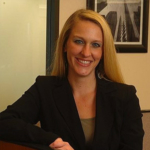 PRESENTER
Beth McBreen
Sr. Solution Architect
SimpleFi Solutions LLC
Please use your company email to register.
Wednesday, July 27th, 2022
10:00 a.m. to 11:00 a.m. CST