Wednesday, October 19, 2022
As a leading practice, companies are looking to improve their cash flow and liquidity planning solutions. A 13-week cash flow forecast is a short-term forecast used during liquidity shortfalls to plan a company's cash flows and avoid financial distress such as missing payroll, defaulting on debt, and ending up in bankruptcy or receivership. A 13-week cash forecast is especially useful when business cash flow is unpredictable, cash reserves are low, or the consequences of missing payables are severe.
Please join us as we explore liquidity planning solutions to drive reporting accuracy and accountability.
Join our webinar on Wednesday, October 19th at 9am CST and see a live demonstration covering the below content:
Optimize cash and be able to identify cash management and optimization
Review different approaches to planning structure in SAC, discussing both benefits and drawbacks of each option.
Identify different options and scenarios on how to build the 13 Week Liquidity Plan (model vs. story)
Explore currency translation and scenario planning options
Live demonstration on various scenarios and options presented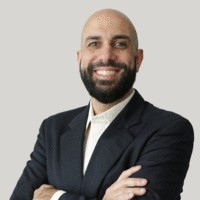 PRESENTER
Gil Carneiro
Solution Director
SimpleFi Solutions LLC
Please use your company email to register.
Wednesday, October 19th, 2022
9:00 a.m. to 10:00 a.m. CST