Wednesday, March 1st, 2023
We've excited to introduce our new PlaniFi Platform Analytics solution. We've also made our PlaniFi technology platform available to the midmarket and high growth companies for a fraction of the cost of traditional EPM / CPM tools, while bundling it together with our award-winning proprietary business content. PlaniFi provides you with the rich functionality of an enterprise grade solution, which can grow with your business at an affordable entry point.
Join our webinar on Wednesday, March 1st at 10am CST, as Sr. Solution Architect, Beth McBreen, to learn how you can leverage PlaniFi's Planning, Analytics and Consolidations Platform to consolidate your company's financials at a lower cost and higher value than traditional CPM solutions.
About PlaniFi:
Introducing PlaniFi Platform Analytics, a fully managed platform for your enterprise planning, analytics, and consolidations needs. PlaniFi is built on a technology stack utilized by thousands of large enterprise customers today for mission critical business planning (FP&A) and performance management.
Attend this webinar and you'll see a live demonstration covering the below content:
Workflow structure and launchpad, related to a standard monthly consolidation process.
Data uploads/submission
Consolidating business rules
Manual Journal Entry process
Validation and Controls
Financial Reporting Decks
Please use your company email to register.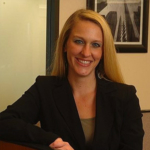 PRESENTER
Beth McBreen
Sr. Solution Architect
SimpleFi Solutions
Please use your company email to register.
Wednesday, March 1st, 2023
10:00 a.m. to 11:00 a.m. CST