Company Announcements
New Hire – Leadership Addition!
Jarrett Bialek
Partner – Planning, Analytics & Consolidations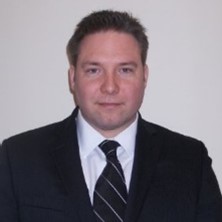 Customer Case Study for Furniture Manufacturer
SAP Analytics Cloud End-to-End Planning and Financial Reporting for Furniture Manufacturer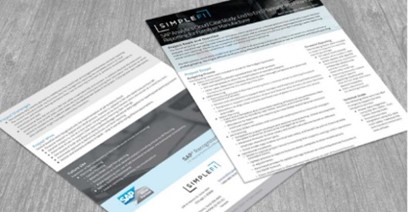 Mehdi El-Omri
Sales Executive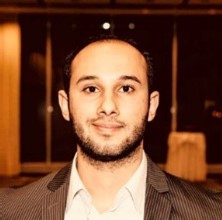 SimpleFi Solutions delivers SAP Financial solutions for the office of the CFO. We architect and implement best of breed organizational analytics, reporting, consolidation and planning solutions. Our senior leadership team averages 20 years finance / accounting experience with 15+ years implementing EPM, with a focus on SAP's SAC, BPC and Predictive applications. With an in-depth knowledge of accounting and finance best practices, we commonly act as trusted advisors to C-level leadership. For more information about our advanced analytics, planning and consolidation solutions, go here.


Featured Events:

SAP Webinar: HR Planning – Step by Step with Wolverine & SAP Analytics Cloud
***Hyperion Replacement***
VP Platform & Technology – Eric Blondin, SimpleFi
Andrew Nyeholt – FP&A Senior Manager, Wolverine
Ryan Schnautz – IT Senior Manager, Wolverine
Wednesday, March 17th at 10am CST
SimpleFi Virtual Workshop: Intro to Financial Reporting in SAP Analytics Cloud Training
April 28-29th 9am-12pm daily
Sr. Solution Architect – Beth McBreen
Principal Consultant – Dan Skiendziel
Upcoming Webinars and Events:
SAPinsider Financials
Managing Partner – Jon Essig to take part of Finance Panel
March 9-11th Virtual
***Use the Code: ESSIGPASS for a discounted pass to Financials
SAP Webinar: Stepping into the Future of Finance with Data and Analytics
SAP's VP & Head of SAP HANA Database & Analytics – Planning – Matthias Kraemer
Managing Partner – Jon Essig
Wednesday, March 24th at 9am CST
SimpleFi Webinar: SimpleFi's future of HR Planning on SAP Analytics Cloud
VP Platform & Technology – Eric Blondin
Wednesday, April 14th at 10am CST
SimpleFi Webinar: Pre-Packaged Solution for CapEx Planning & Analytics
Partner – Planning, Analytics & Consolidations – Jarrett Bialek
Wednesday, May 5th at 10am CST
SAP Webinar: SAP Modern Analytics Webinar Series: Explore End-to-End Planning Capabilities using SAP Analytics Cloud for Planning
Vice President, NA Center of Excellence, Platform & Technologies – Jason Yeung, SAP
Sr. Solution Architect – Beth McBreen
Wednesday, May 26th at 1pm CST
SimpleFi Webinar: How FP&A can turn pipeline into Sales
Managing Partner – Jon Essig
Wednesday, June 16th at 10am CST